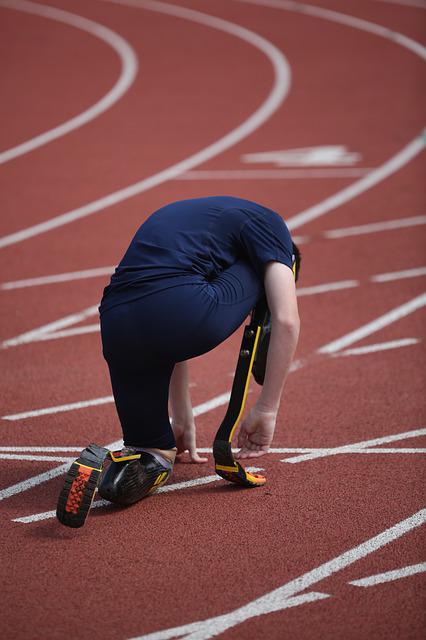 There are so many people that perceive people with disabilities in adverse ways. In Great Britain, it is often thought that people that are disabled are not going to be very productive. On the same note, disabled people seem to have a very similar way of perceiving themselves.
Whether they are suffering from physical impairment, or if it is a mental disability, these thoughts of being different can often be problematic. When you look at people that have been successful in different cultures, or those that are in show business or sports, you quickly realize how successful disabled people can truly be.
Mark Pollock

This individual started out as an athlete, a person who eventually went blind. After a certain point, he decided that his disability was not going to define him, and he was able to find his purpose in life.
This began with races on land and sea, taking him all the way to the southern portions of the earth, such as Antarctica in a race that lasted over 40 days.
However, this disability was soon combined with becoming paralyzed, changing his life literally overnight. In his words, "My entire life was now completely changed."
At this point, Mark realized he had to make a choice: he was either going to succumb to this new disability or continue to pursue a life that he wanted to live. He realized there was only one direction to go in.
In his own words, he realized that giving up completely would have kept him confined in a wheelchair. Today, he decided to use that disability to help find ways of helping those that were also paralyzed.
Helen Keller

Helen Keller is an absolute marvel, an individual born in the 1880s, that was blind and deaf by the time she was two years old. Her mother realize that, despite her difficulties, she was going to ensure that her daughter had the best possible chance of becoming successful by getting an education.
It wasn't until 1904 that she was able to graduate from college, receiving a bachelor of arts degree from Radcliffe College which defined her as the very first blind and deaf person to receive one.
She became a writer, and social activist, and began her career from her university education. After 500 speeches and multiple essays, she became defined by the topics that she wrote about including Fascism and birth control along with her educational achievements.
After this, she became an ambassador, achieved international acclaim, and is still, even today, an inspiration to those that suffer from these types of disabilities.

Ralph Braun

Ralph Braun is one of the many millions of people that developed MS at an early age, a disease that can cause your muscle mass to diminish throughout your body.
After losing his ability to walk properly, which was just years after his diagnosis, he realized that he would have to do something to inspire him to move forward. His physicians conclusively stated that he would never be on his own, but he proved everyone wrong by creating a battery-powered scooter which was the first one ever constructed. He would subsequently work with BraunAbility to create wheelchairs to establish himself as a leader in this industry.

There are many notes about the legacy of Ralph Braun that have been preserved. Embracing the fact that necessity is literally the mother of invention, Ralph was able to use his physical disabilities to become very successful through his independent and focused determination. To find more inspirational people with disabilities check out ability today.
Frida Kahlo

This individual developed a spinal cord condition called spina bifida, a condition that would subsequently lead to her becoming one of the best-known painters in the world. It was also coupled with contracting polio which affected her legs dramatically.
These challenges, along with a bus accident that led to severe injuries, letter to a recovery room where she would discover her true purpose in life which was painting. From that point forward, she would paint many things, defining her as a world-renowned Surrealist.