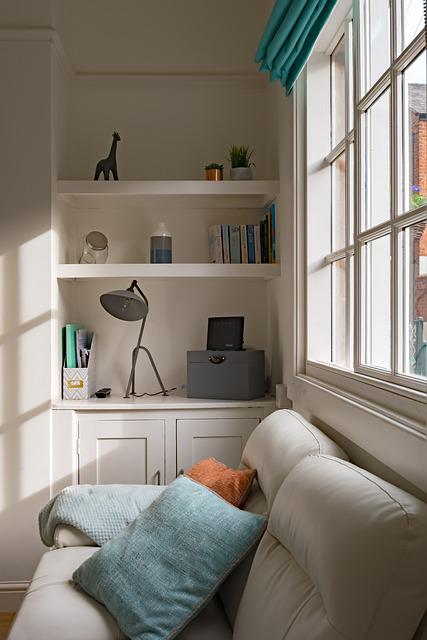 If you want to become a window fitter, you can take one of the several routes currently available for you to do just that. The three most common options are gaining on-the-job training, completing an apprenticeship, or completing a college course.
It is important that you explore the different routes to becoming a window fitter to find out which one is most suitable for you. While some of the options have certain qualification requirements, employers are most interested in individuals that are willing to learn, enthusiastic, and capable of following instructions.
College/Training Provider
You could complete a college course in joinery or carpentry to help you gain useful skills to become a window fitter. Your training provider or local college may offer a Level 2/Level 3 Diploma in Carpentry and joinery or a Level 2 Diploma in Bench Joinery.
Upon gaining the qualification, you could apply for a job as a window fitter's assistant and gain more knowledge on the job.
You'll need:
2 or more GCSEs in grades 9 to 3 (A* to D) for the Level 2 Course
4 to 5 GCSEs in grades 9 to 4 (A* to C) for the Level 3 Course
By doing a course at college you'll be able to pick up a lot of theoretical knowledge about windows like the disadvantages of uPVC windows, different types of windows and much more.
Apprenticeship
To become a window fitter, you might complete an intermediate apprenticeship in fenestration installation or glazing. These may be offered by specialist fenestration or construction companies.
You will generally need 2 or more GCSEs in grades 9 to 3 (A* to D) or the equivalent.
Apprenticeships are generally open to individuals older than 16 years of age. As an apprentice, you will be fully employed by your company and will be expected to work at least 30 hours each week. Your time will be split between on-the-job experience and a training provider or college.
Work
No formal requirements are needed to become a window fitter, which means that if you have a GCSE in Mathematics and English or some prior experience in joinery and carpentry, you could apply directly to an employer for a job as a fitter's assistant or mate. Your employer may support you to gain skills on the job so that you can become a professional window fitter.
Work Experience
Work experience is critical to gaining employment in the window fitting industry. You could gain the experience at school, or by working holidays and weekends with a window fitting company or a relative that works as a professional window fitter. Potential employers are always pleased to see work experience listed on your CV.
What Does a Window Fitter Do?
A window fitter is responsible for installing both windows and doors in homes and businesses, making sure that the fittings are weathertight and are actually fit for purpose. A window fitter's job role includes but is not limited to the following duties:
Measuring up a space for new doors or windows
Using both power and hand tools to remove old doors, windows and conservatories
Clearing away leftover materials once a job is completed
Building glasshouses and conservatories
Fixing single- or double-glazed doors and windows in place
Working with metal, UPVC, or wooden fittings
Sealing fittings to ensure that they are weathertight and improve the energy efficiency of buildings.
How Much Can You Expect to Earn as a Window Fitter?
The expected salary for a window fitter varies depending on the experience.
Newly trained window fitters typically earn about £15,000
Experienced window fitters typically earn up to £25,000*
Self-employed window fitters typically set their own pay rates. The hours worked and salary earned will depend on the location, employer, and any overtime you do.